Chevrolet Touch Up Paint
Touch Up Paint for All Chevrolet Colour Codes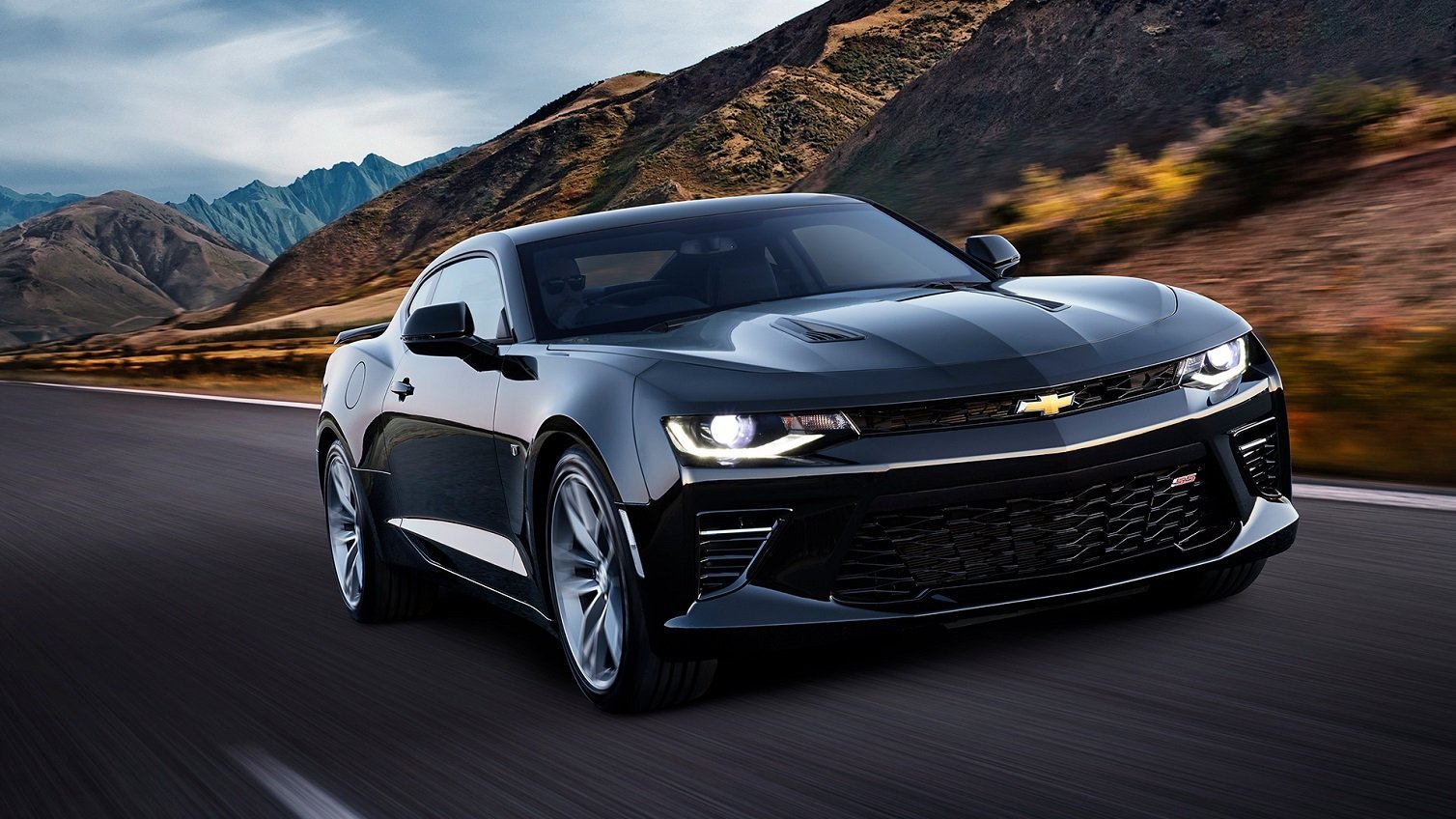 Have you experienced the frustration of finding that dreadful scratch or chip on your car's once-gleaming paint? It's disheartening, and the traditional repair process can be time-consuming and expensive.
Thankfully, Chipex offers a perfect solution – tailor-made touch-up paint designed specifically for Chevrolet vehicles. 
This innovative product is user-friendly and speedy, making it accessible to anyone without experience with Chevrolet touch-up paint. And the best part? You can easily do it all from the comfort of your own home, saving you the trouble and cost of visiting an expensive garage.
With Chipex Chevrolet touch-up paint, you can effortlessly restore your car's paintwork hassle-free and without breaking the bank.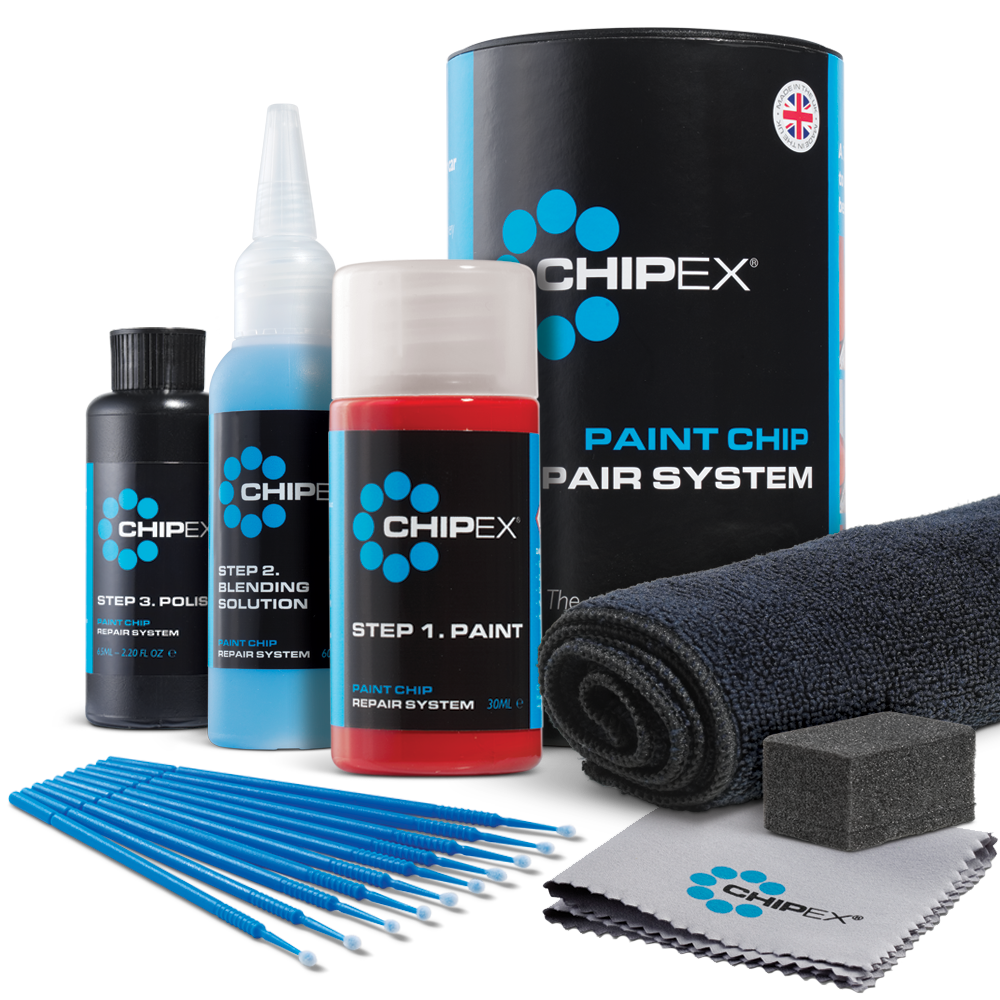 How It Works
Discover the extraordinary benefits of using Chipex Chevrolet touch-up paint, featuring our state-of-the-art technology, ensuring an impeccable 100% colour match for your paintwork. 
But that's not all – finding your precise colour code has never been simpler, all thanks to our user-friendly colour code finder tool, handling all the groundwork effortlessly on your behalf.
You no longer need to go through the hassle of ordering paint samples or compromising with the closest available match. 
Simply input your car registration number into the box below, and watch as it effortlessly pinpoints the exact Chevrolet touch-up paint colour you need. Say goodbye to painting imperfections with Chipex, your ultimate solution for a flawless finish.
Find Your Chevrolet Colour Code with Your Registration
Using our handy colour code finder tool to identify your perfect Chevrolet touch up paint code couldn't be easier. 
Simply enter your car registration number in the yellow box below, and within a few minutes, it will have found your perfectly-matched colour code, ready to order your touch up paint. 
It's so quick you won't even have time to make a cup of coffee before it's done. Try it for yourself below.
Add Registration To Find Your Colour
this is an error
Where to Find Your Chevrolet Colour Code
If you'd prefer not to use the registration colour code finder tool, another method of finding your Chevrolet paint code is simply locating it on your car itself. 
Depending on your Chevrolet model, the paint code location may vary slightly, but we've put together a useful guide to walk you through the process below.
Other ways to find your Chevrolet paint code are to refer to your user manual or even pay a visit to your dealership, which will help.
Chevrolet Paint Code Location
It's not always easy to find the paint code on your car if you don't know where to look or even what to look for. So, we've put together a detailed guide below to walk you through the process of finding your Chevrolet paint code quickly and easily.
| | |
| --- | --- |
| Model | Position of Colour Label |
| Avio - Captiva - Matiz -Spark Epica -Lacetti -Nubira Kalos | Inside the engine compartment |
| HHR | Inside the glove compartment |
As shown in the image, the Chevrolet paint code is sometimes located at the bottom left-hand corner of the sticker, but the position can change based on model and year.
If you cannot find the paint code / colour name on the car, you can call your local dealer with your Vehicle Identification Number (VIN), which you will find on the car or your log book / vehicle registration document, and they will be able to look it up on their internal database.
Or why not try our trusted registration lookup tool?
How to Use Chipex Touch Up Paint On Your Chevrolet
Repairs to scratches and chips on your Chevrolet have never been easier than they are with Chipex Chevrolet touch up paint, thanks to our super speedy 3-step process.
Start by applying the Chevrolet touch up paint to the affected area, gently blend it, and then finish the process by polishing. That's it. 
No need to visit a garage and pay a small fortune when you can achieve the same professional results with Chipex.
FAQs
Here are some popular queries about using Chipex touch up paint on your Chevrolet:
How do you repair a scratch on a Chevrolet?

Using Chipex Chevrolet touch up paint kits to repair a scratch is made incredibly easy thanks to our perfect colour match tool and the simplicity of our 3-step process.

Where is the paint code on a Chevrolet?

Your Chevrolet paint code will either be located within your engine compartment or inside your glove compartment. However, it's always best to use our registration colour finder tool when in doubt.

What's the cost to fix the paint on a Chevrolet?

Discover the cost-effective remedy for rejuvenating your Chevrolet's paint with Chipex touch-up paint kits. 

Meticulously designed to prioritise superior quality, these kits guarantee a perfect blend with your car's paint colour, granting you flawlessly polished outcomes that rival professional repairs. 

Bid farewell to unsightly blemishes in your paintwork - Chipex makes it a thing of the past!

How can I remove micro scratches from my Chevrolet?

Effortlessly achieve a smooth and flawless finish for your Chevrolet by using Chipex touch-up paint kits to eliminate minor scratches and chips. Employing a seamless 3-step process, you can easily restore your car's appearance with professional results.

Is the Chipex system reliable?

Chipex products are the perfect answer for those who enjoy a hands-on, do-it-yourself approach. Our touch-up paint kits enable you to achieve a flawless finish that rivals the work of professionals, ensuring a professional-looking result every time.