Ford Touch Up Paint
Touch Up Paint for All Ford Colour Codes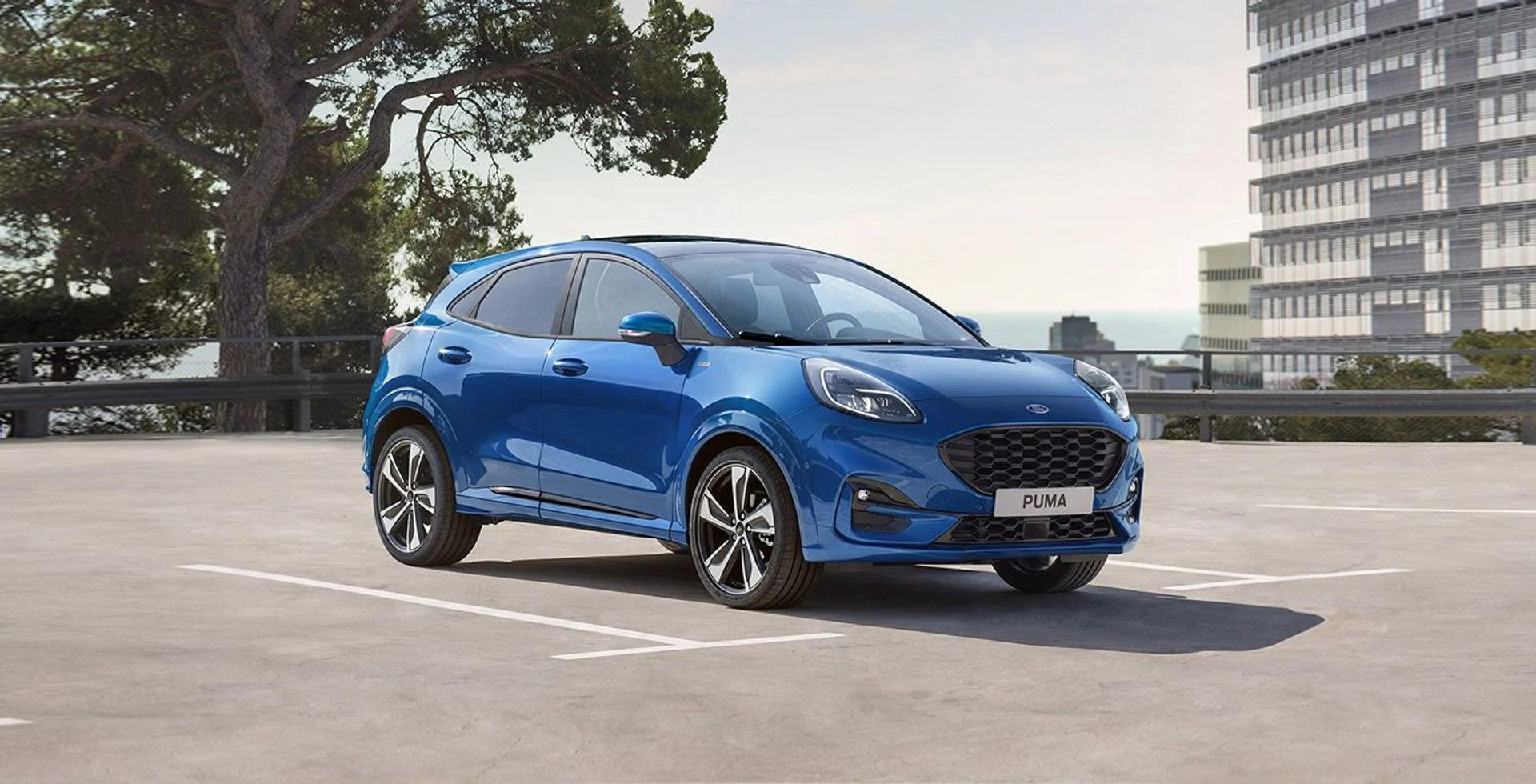 Introducing Chipex Ford Touch Paint, a seamless three-step painting, blending, and polishing process that revolutionises chip repairs for all Ford models.

With our carefully packaged product delivered swiftly to your doorstep, you can effortlessly apply it directly, even if you've never used touch up paint before.

Chipex is the ultimate solution to repair minor scratches and chips on your car, and we've made it extremely easy for you to achieve the ultimate professional finish at home for a fraction of the price.
Thanks to our specially formulated Ford touch up paint that matches the exact colour of your car, you'll soon forget there was ever a mark there.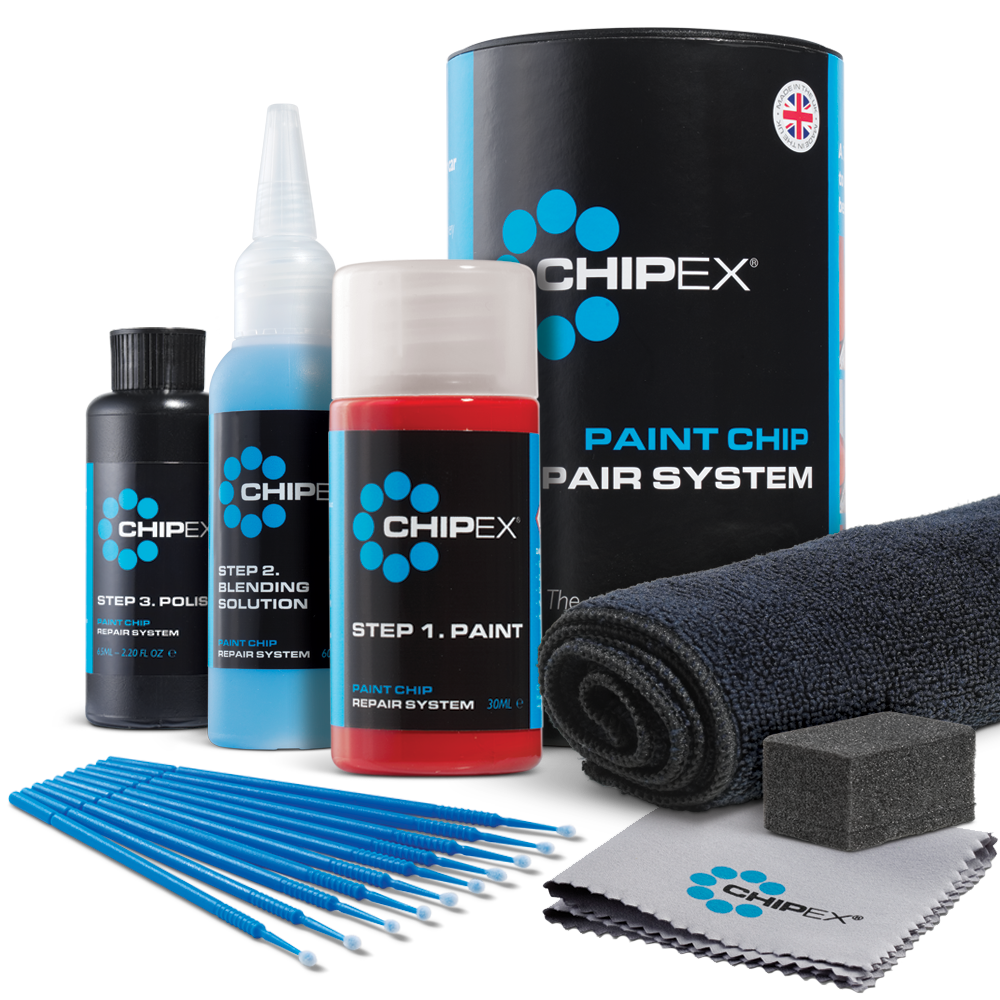 How It Works
Here at Chipex, we like to keep things simple, and applying your Ford touch up paint is no exception.

Using our handy colour code finder tool below, just add your registration number and let it work its magic to find you the exact matching touch up paint.

If you prefer, you can also find your colour code from within your car itself. Below you'll find detailed guides on each method of locating your Ford touch up paint colour code to ensure the perfect match.

Find Your Ford Colour Code with Your Registration
Using our innovative colour code finder tool to search for the exact touch up paint you need really couldn't be simpler.

Simply pop your registration in the box below, hit "search" and off you go. You'll soon be matched with the exact paint colour code for your Ford touch up paint that's ready to order without ever having to look at samples or even leave your house.

Add Registration To Find Your Colour
this is an error
Where to Find Your Ford Colour Code
If you prefer to use another method to find the colour code for your Ford model, you can easily locate this directly within your car.

The location of your colour code might vary depending on the Ford model you have; however, in most models, you can generally find it on the inside of the right-hand door column.

If you're having any trouble locating your colour code using this method, don't worry. You can also get this from your user manual or by visiting your dealership directly.

In any case, and no matter which method you prefer, we're here to help you find the perfect match for your Ford touch up paint.

Ford Paint Code Location
Still struggling to find your Ford touch up paint colour code? Not to worry - our helpful and detailed guide below walks you through the process step by step.

Our guide includes illustrations to show you where you're likely to find your colour code depending on the model of your car, as well as an example of what the colour code actually looks like.

| | |
| --- | --- |
| Model | Position of Colour Label |
| Fiesta, Ka, Fusion, Focus S Max, C Max, Kuga, Focus Coupe' (Pininfarina) | On the inside of the right side door jamb |
The image shows where on the sticker you can usually find your Ford paint code. If you are still unsure, try out our registration lookup tool.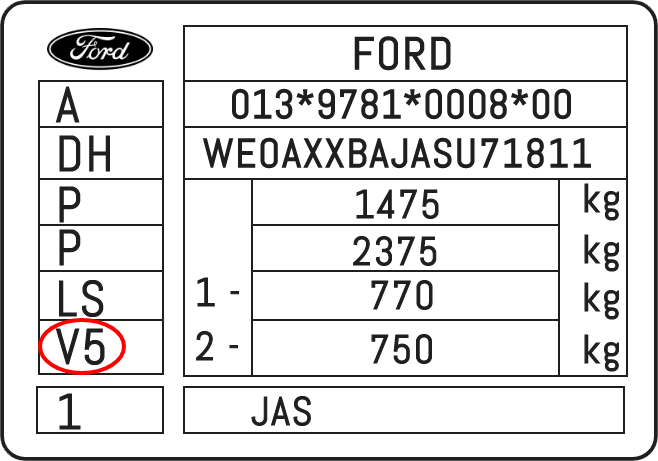 How to Use Chipex Touch Up Paint On Your Ford
Using Chipex Ford touch up paint couldn't be easier, whether you've used touch up paint before or are a complete newbie.

Our touch up paint uses a simple 3 step process: paint, blend and polish the affected area, and that's really all there is to it.

Whether you have a small scratch or a more noticeable chip in your paintwork, you'll probably be quite astonished by how quick and simple - not to mention how affordable it is to repair your paintwork at home.

FAQs
Here are some frequently asked questions about using Chipex touch up paint on your Ford:
How do you fix a scratch on a Ford?

Using the Chipex Ford Touch Up Paint is the perfect way to repair minor scratches and chips to your car and gives quick, professional results.

Where is the paint code on a Ford?

To find your Ford paint code you can use two methods: one is to use our handy colour code finder tool where you just enter your registration, or you can refer to our useful guide that shows you where the colour code is located depending on the model you have.

How much is it to fix the paint on a Ford?

Fixing paint issues on your Tesla can be affordable with Chipex touch up paint kits. The quality of the product will match perfectly with your colour paint offering the same results as manufacturers.

Using our Chipex paint touch up kit is, not only fast and incredibly simple to use, but is a fraction of the cost compared to taking your car to a repair shop or garage.


How do I get micro scratches out of my Ford?

You can buff out minor scratches on your Tesla using Chipex touch up paint kits. Get the best results in only three steps.

Chipex touch paint kits for Ford are ideal for getting micro scratches and small chips out of your car, and thanks to our guaranteed colour match technology, you'll never notice the difference.


Is the Chipex system any good?

Yes! Chipex products are designed to give you professional looking results without the hassle and cost of going to a garage to repair your paint work.