Jaguar Touch Up Paint
Touch Up Paint for All Jaguar Colour Codes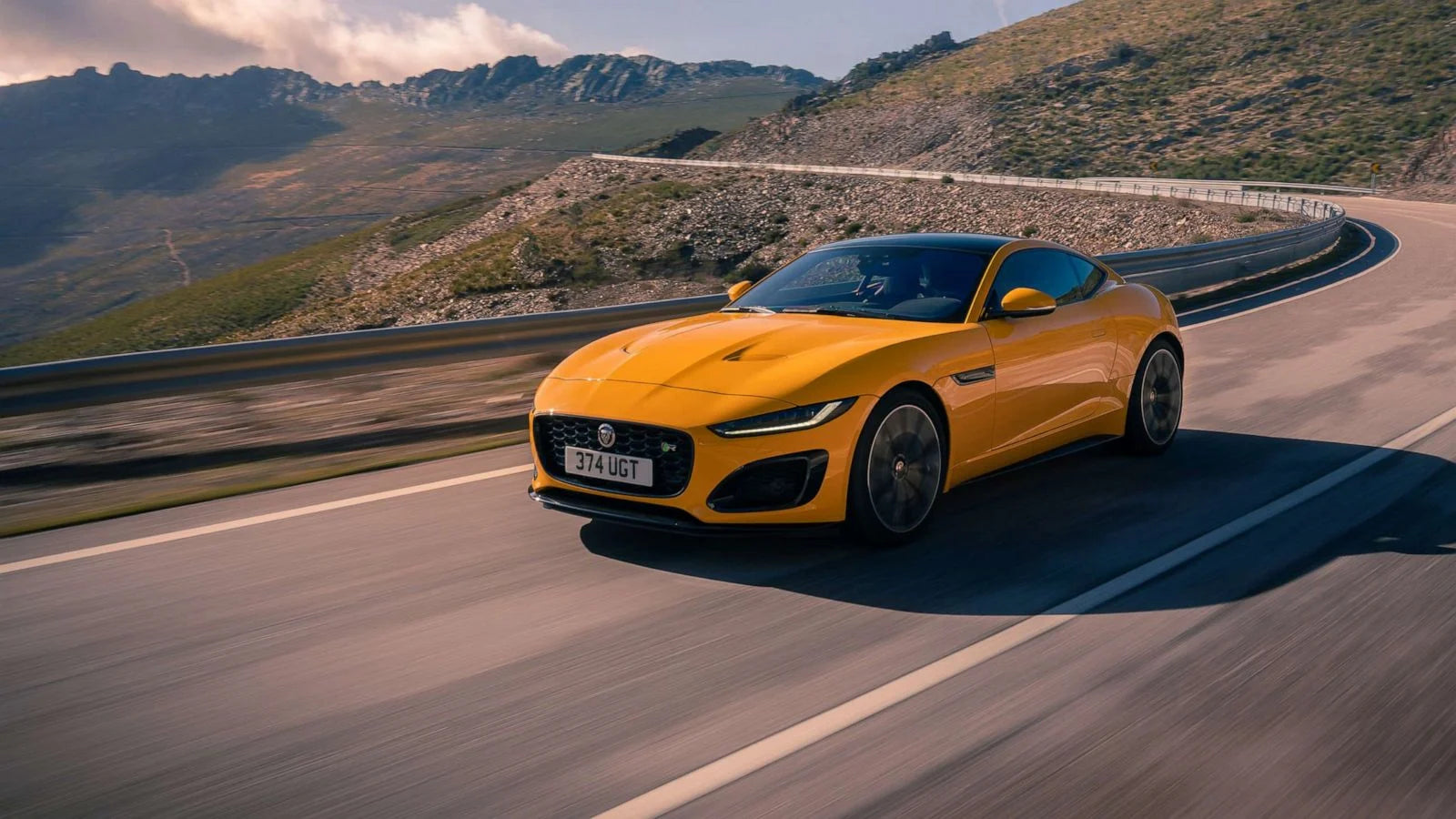 At Chipex, we understand the frustration caused by unsightly scratches and chips that can mar the appearance of your beloved Jaguar. Our primary focus is to provide the perfect solution by offering precise touch-up paint that is meticulously tailored to match all Jaguar colour codes.

Our specially formulated touch-up paint ensures a flawless finish, seamlessly blending with your car's original paintwork, giving you peace of mind.

As a leading supplier of touch-up paint in the industry, we take great pride in offering a wide range of Jaguar touch-up paint kits. These kits enable you to achieve professional-quality results from the comfort of your own home. Whether you're dealing with minor damages or undertaking more extensive repairs, Chipex is here to support you throughout the process.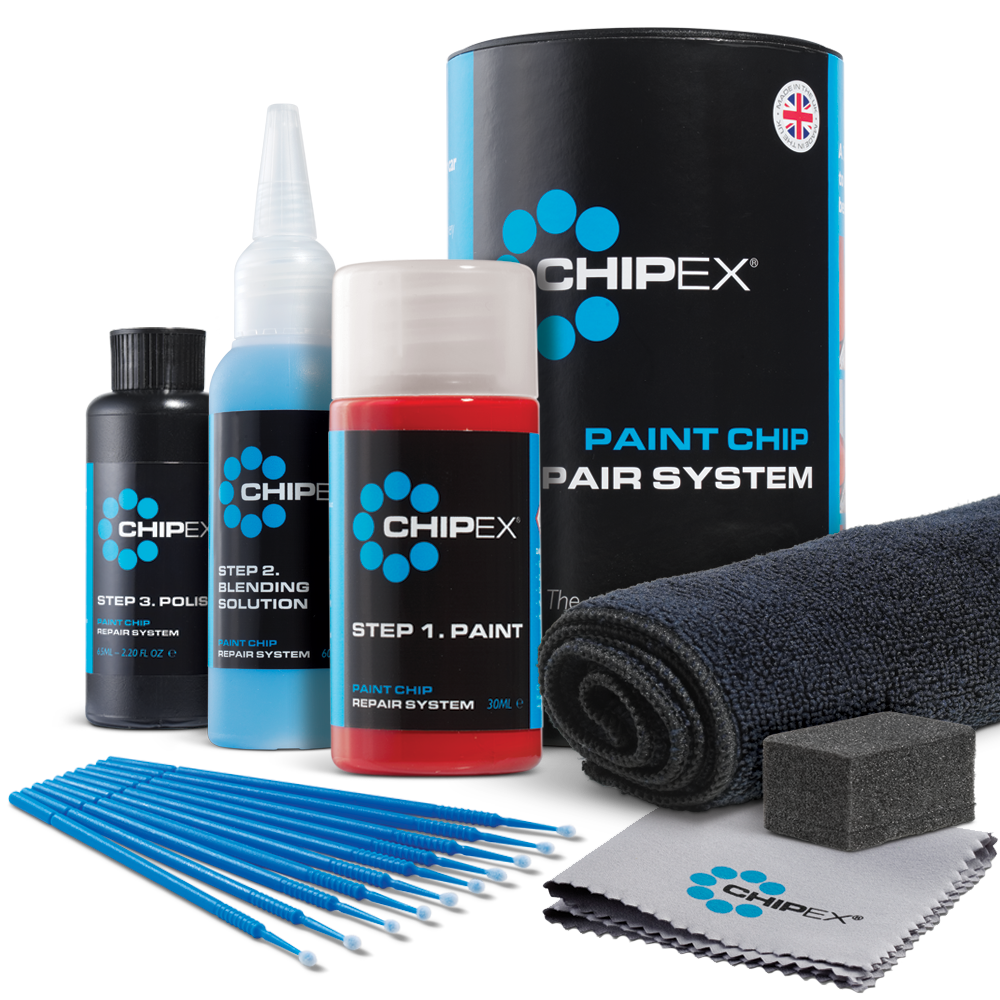 How It Works
Effortlessly achieve precise repairs for your Jaguar using the user-friendly Chipex touch-up paint process. Simply enter your vehicle's registration into our colour code finder tool, and our intelligent system will swiftly decode the exact colour code for your Jaguar, making selecting the ideal touch-up paint kit a breeze.

With our expert help, you can confidently order the perfect touch-up paint kit, ensuring a flawless restoration for your beloved car.

Find Your Jaguar Colour Code with Your Registration
Introducing our revolutionary colour code finder tool - the simplest way to unveil your Jaguar paint code. Effortlessly discover the precise colour code that perfectly matches your Jaguar vehicle by inputting your registration details into our advanced system.

With Chipex, you can trust in attaining unmatched accuracy. We offer a personalised touch-up paint kit perfectly tailored to your car. Take advantage of the hassle-free experience by accessing the Jaguar color code finder below. Get ready to enjoy flawlessly restoring your vehicle's colour with ease.

Add Registration To Find Your Colour
this is an error
Where to Find Your Jaguar Colour Code
Like many other car manufacturers, Jaguar also keeps its paint codes inside the vehicle. However, the exact placement of the paint code varies depending on the specific Jaguar model you possess.

If you need further assistance, you can contact your local Lancia dealership, whose knowledgeable staff will be more than happy to help you obtain the accurate paint code.

Jaguar Paint Code Location
If you're having trouble locating the paint code or colour name on your Jaguar, don't worry. Our comprehensive guide below will help you find it. Alternatively, you can call your local dealer and provide them with your Vehicle Identification Number (VIN).

You can find the VIN on your car or in your log book/vehicle registration document. The dealer will use this VIN to access their internal database and provide you with the necessary information.

| | |
| --- | --- |
| Model | Position of Colour Label |
| XJ | Inside the engine compartment |
| X type - S type - XJ - XF - XK | On the column/post driver's side door |
As shown in the image, the paint name is at the bottom of the sticker and consists of 3 letters in bold after the word 'Paint.'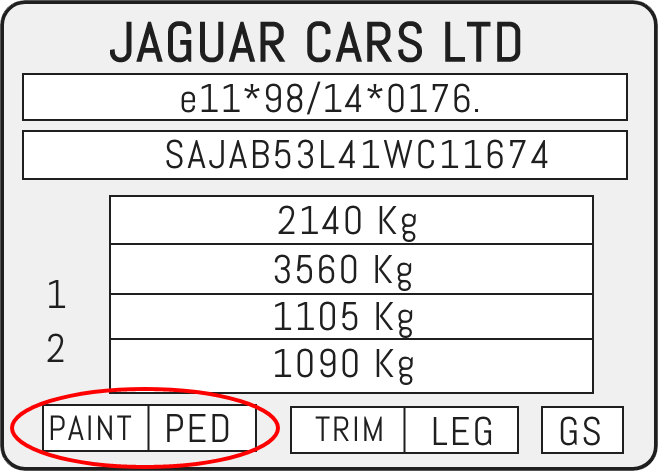 How to Use Chipex Touch Up Paint On Your Jaguar
Discover the seamless application of our touch-up paint kits on your beloved Jaguar. Our crystal-clear, easy-to-follow instructions make the process a breeze, ensuring exceptional results right in the convenience of your own driveway. Designed for effortless application, our touch-up paint provides reliable protection against rust and corrosion.

After cleaning the designated area, embrace a straightforward 3-step process - apply the paint, seamlessly blend it, and finish with a final polish. Prepare to be amazed by the impeccable integration of the touch-up paint with your Jaguar's original paintwork, leaving you in awe.

FAQs
Here are some popular queries about using Chipex touch up paint on your Jaguar:
How do you repair a scratch on a Jaguar?

With Chipex touch up kits, you can eliminate scratches on your Jaguar and enjoy an impeccable finish. Chipex assures a perfect colour match and an unrivalled finish for your vehicle.

Where is the paint code on a Jaguar?

The location of your Jaguar paint code varies depending on the model, as shown in our detailed guide above.

What's the cost to fix the paint on a Jaguar?

Addressing paint issues on your Jaguar is affordable with Chipex touch up paint kits. The superior quality of the product ensures a perfect match with your paint colour, delivering a result akin to professional services.

How can I remove micro scratches from my Jaguar?

Minor scratches on your Jaguar can be buffed out using Chipex touch up paint kits. Achieve the best results in just three steps.

Is the Chipex system reliable?

Absolutely! Chipex products, such as touch up paint kits, provide a DIY solution with a finish that mirrors professional quality.