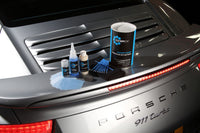 Touch Up Paint
Unfortunately, the sad fact of life on the road is that all cars are susceptible to road rash. Whatever you drive; all vehicles succumb to the 'rash' of paint chips, scratches and scuffs caused by loose chippings and grit from road surfaces.
There is a solution!
For a high-quality repair, Chipex is an advanced and easy-to-use patented touch-up paint that dries within 30-seconds to 5-minutes.
The Chipex blending solution levels the paint for a seamless finish. It can also be used to remove paint should you wish to start again.
See customers' damaged paintwork before they tried Chipex and compare them with the amazing after shots.