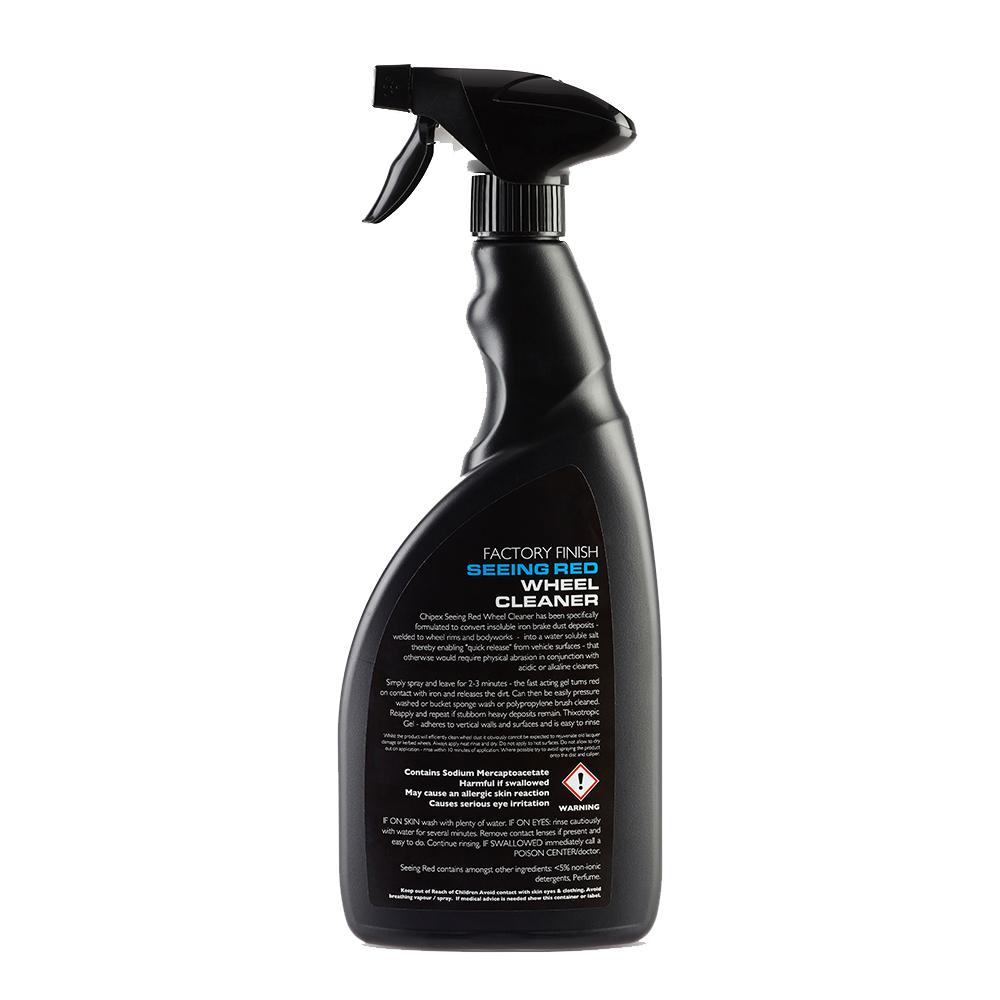 Seeing Red Wheel Cleaner
Sale price

£14.95

Regular price
Tax included.
Shipping
calculated at checkout.
The Chipex wheel cleaner is an advanced super concentrate with very high active ingredients that offer an extremely effective means to clean all wheel types whilst remaining non corrosive.
Chipex Seeing Red Wheel Cleaner has been specifically formulated to convert insoluble iron brake dust deposits welded to wheel rims and bodywork's - into a water soluble salt thereby enabling "quick release" from vehicle surfaces that otherwise would require physical abrasion.
Technical Features

Fast Acting colour change formulae. Whens its red its ready to rinse

Reactive chemistry unlocks the thermo-chemically bound iron brake dust particles that's also locked the road film oxidation / dirt to the surface

Contains no acid or alkali - passive pH neutral thereby minimising substrate damage

Safe on all wheel types paint works , chrome , stainless and aluminium

Thixotropic Gel - adheres to vertical walls and surfaces and is easy rinse when reactions complete

Pleasant deodoriser in use

In Use - Simply spray and leave for 2-5 minutes - the fast acting gel turns red on contact with iron and releases the dirt. Can then be easily pressure washed, bucket sponge wash or brush cleaned. Reapply and repeat if stubborn heavy deposits remain.
NB - Whilst the product will efficiently clean wheel dust it obviously cannot rejuvenate lacquer damage or curbed wheels.
Always apply neat rinse and dry.

Do not apply to hot surfaces.

Do not allow to dry out on application - rinse within 10 minutes of application.

Where possible try to avoid spraying the product onto the disc and calliper