Citroen Touch Up Paint
Touch Up Paint for All Citroen Colour Codes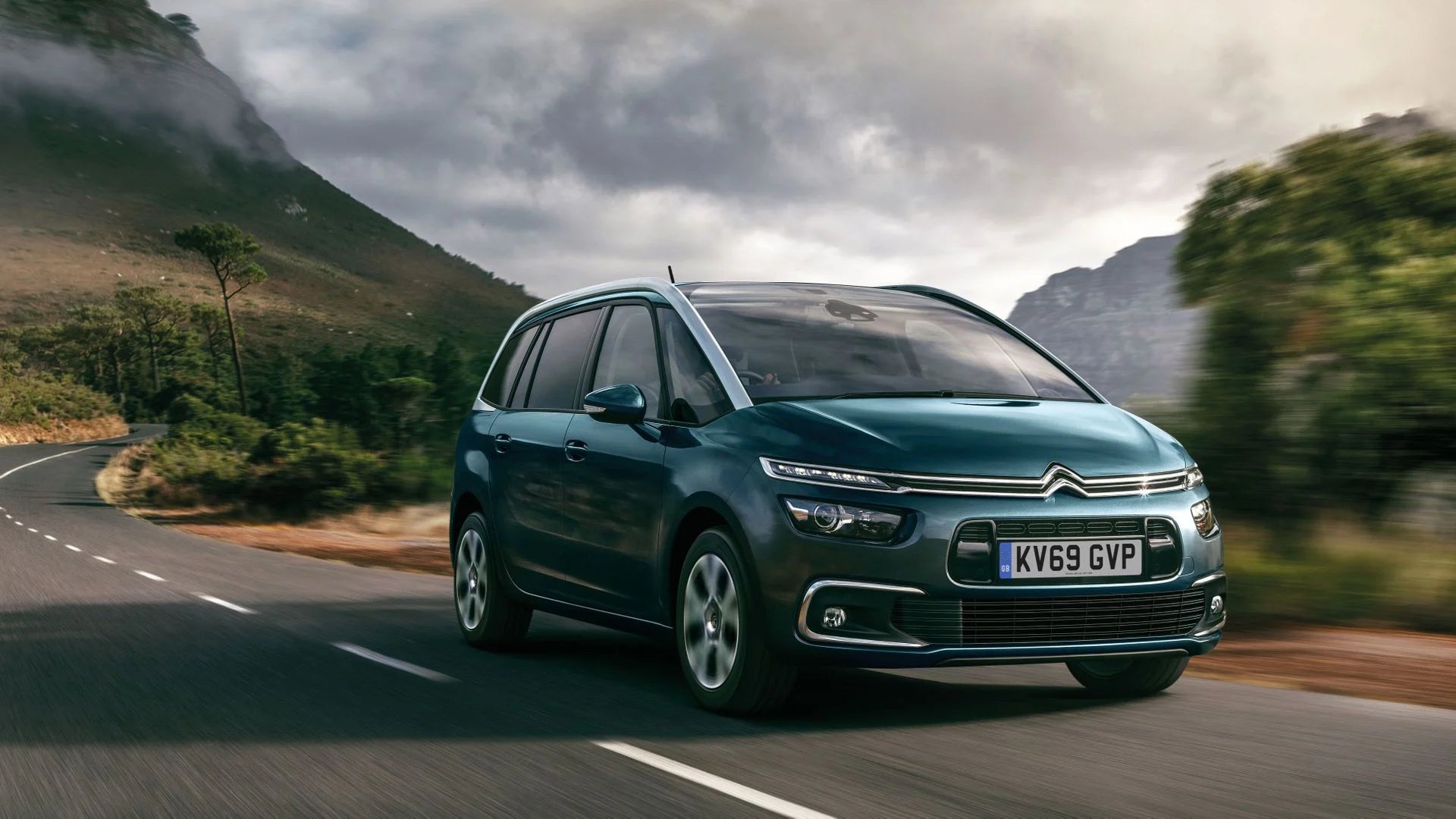 If you've ever encountered that dreadful scratch or chip on your car's once-shiny paint, you understand how disheartening it can be. The process of getting it repaired often takes a considerable amount of time, not to mention the hefty cost involved.

Fortunately, Chipex has come up with a perfect solution – touch up paint specifically designed for Citroen vehicles. This innovative product is quick and user-friendly, making it suitable for anyone, even if you've never used touch up paint before. The best part is that you can do it all from the comfort of your own home, eliminating the need to visit a costly garage.

With Chipex Citroen touch up paint, restoring your car's paintwork is both hassle-free and budget-friendly.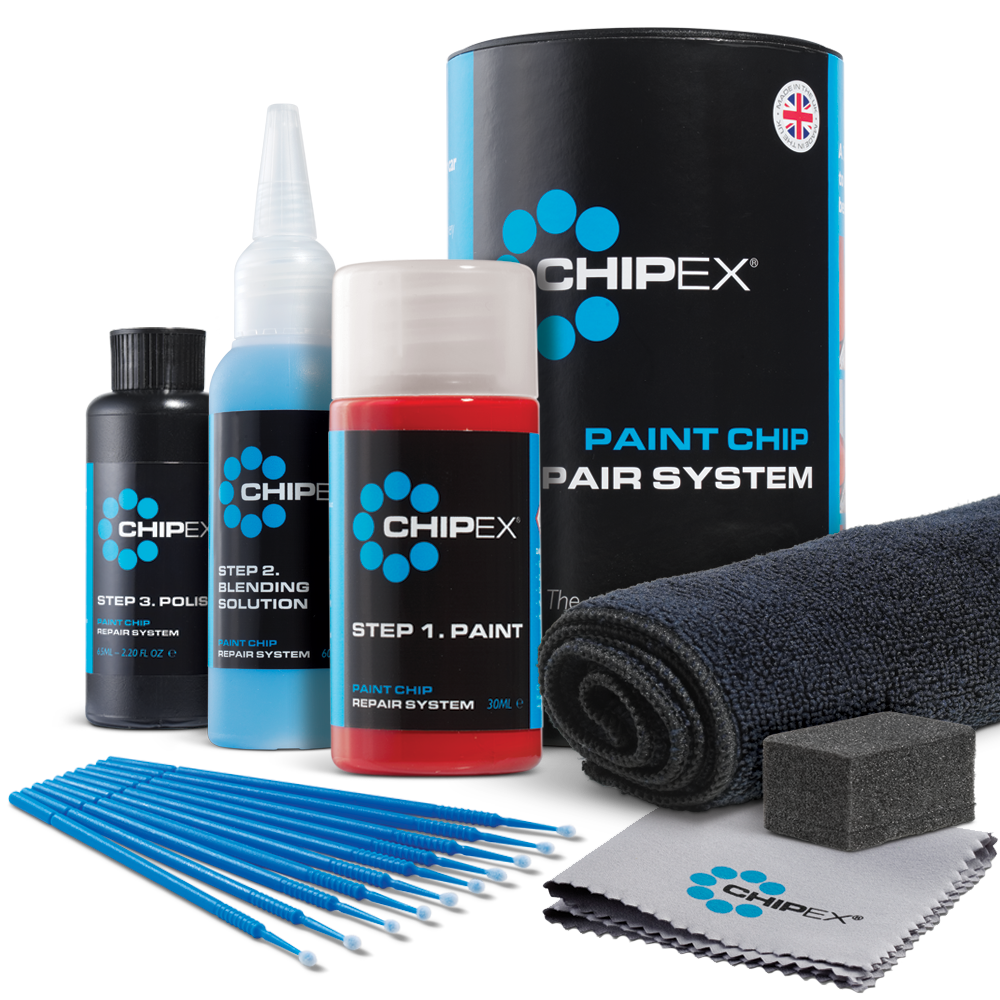 How It Works
Use Chipex touch up paint for your Citroen with our cutting-edge technology, which guarantees a flawless 100% colour match for your paint. And that's not all - uncovering your precise colour code has never been easier, thanks to our user-friendly colour code finder tool, which takes care of all the legwork for you.

You no longer need to bother with ordering paint samples or settling for the closest match available. Just enter your car registration number into the box below, and watch as it locates the exact touch-up paint colour you require.

Find Your Citroen Colour Code with Your Registration
In just a matter of minutes - yes, you read that right - you can obtain your vehicle's precise touch-up paint colour code.

All you need to do is enter your registration number in the yellow box below. Once you do this, you can confidently order your Chipex Citroen touch-up paint kit, knowing you have the exact colour match.

Try it for yourself to see how effortless and speedy the process can be.
Add Registration To Find Your Colour
this is an error
Where to Find Your Citroen Colour Code
If you don't want to use the colour code finder tool, you can directly locate your paint colour code on your Citroen car. The exact location of the paint colour code might vary slightly depending on the model of your car and the way the code is displayed.

Below, we've listed some common locations where your paint code can be found based on the model.

Another valuable source of information for finding paint codes is your user manual or visit your dealership.

Regardless of the method you choose to find your paint colour code, our commitment is to assist you in discovering the correct code, ensuring you can obtain the perfect Citroen touch-up paint kit for your requirements.

Citroen Paint Code Location
Finding your paint code can be challenging if you don't know where to look or what to look for. To help you with this, we have compiled a comprehensive guide to walk you through the process of locating your paint code. This will ensure you know precisely where to look and what to expect.
| | |
| --- | --- |
| Model | Position of Colour Label |
| C-Crosser - Nemo - Jumper | Inside engine compartment |
| C2-C3-C3 Pluriel - C3 Picasso - C4 - C5 - DS3 | On the column/post driver-side door |
| C4 Picasso - C8 - Jumpy | On the driver's side door shut |
| C1 | Right-hand door inside the column |
As shown in the image, your Citroen paint code is usually at the bottom of the sticker against a pink background and consists of 4 letters.

If you cannot find the paint code / colour name on the car, you can call your local dealer with your Vehicle Identification Number (VIN), which you will find on the car or your log book / vehicle registration document, and they will be able to look it up on their internal database.

Or you can always use our handy registration lookup tool.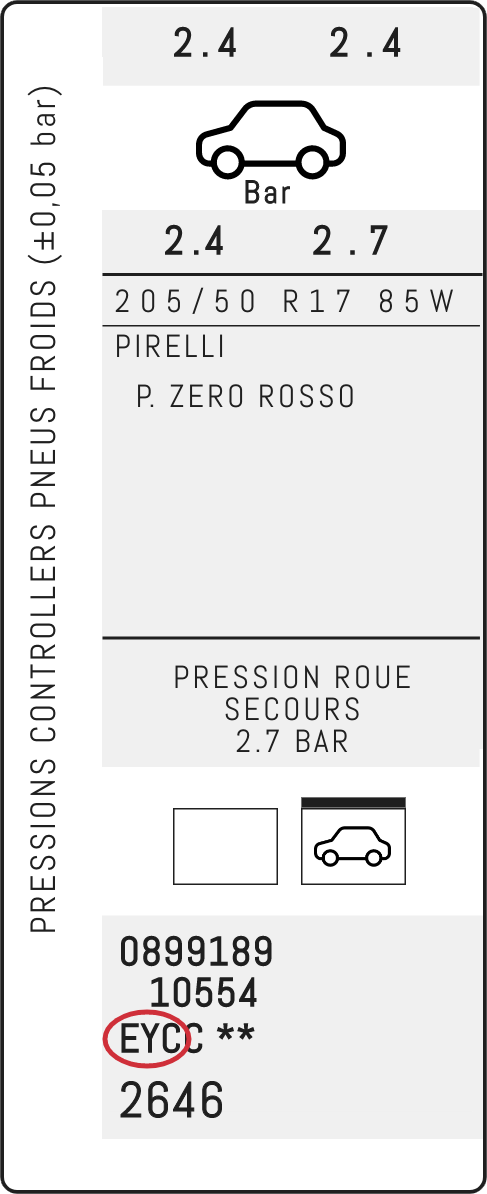 How to Use Chipex Touch Up Paint On Your Citroen
Reviving your paintwork with Chipex Citroen touch up paint is an absolute breeze, whether you're a seasoned pro or a first-timer with touch up paint.

With a straightforward 3-step process, anyone can simply apply the paint, smoothly blend it into the affected region, and finish with a quick polish. That's all it takes.

Whether you're faced with a minor scratch or a more noticeable chip, you'll be amazed at the speed and simplicity of the repair. And the best part? It's an affordable solution that you can easily execute in the comfort of your home.

FAQs
Here are some popular queries about using Chipex touch up paint on your Citroen:
Where is the paint code on a Citroen?

The location of the paint code on your Citroen will depend on the model you have. Our detailed guide above shows you how to locate this. Alternatively, the easiest way to locate your Citroen touch up paint colour code is by entering your registration into our colour checker tool.

What's the cost to fix the paint on a Citroen?

Chipex touch-up paint kits offer a budget-friendly solution to restore your Citroen's paint. Crafted with top quality in mind, these Citroen touch up paint kits ensure a seamless match with your car's paint colour, delivering professional-looking results. Say goodbye to painting imperfections with Chipex!

How can I remove micro scratches from my Citroen?

Effortlessly eliminate minor scratches and chips on your Citroen using Chipex touch-up paint kits, employing a seamless 3-step process. Enjoy a smooth and flawless finish for your car.

Is the Chipex system reliable?

Chipex products provide an outstanding solution for individuals who prefer a hands-on, do-it-yourself approach. With our touch-up paint kits, you can achieve a flawless finish that easily competes with the work of professionals, guaranteeing a high-quality result.