MG Touch Up Paint
Touch Up Paint for All MG Colour Codes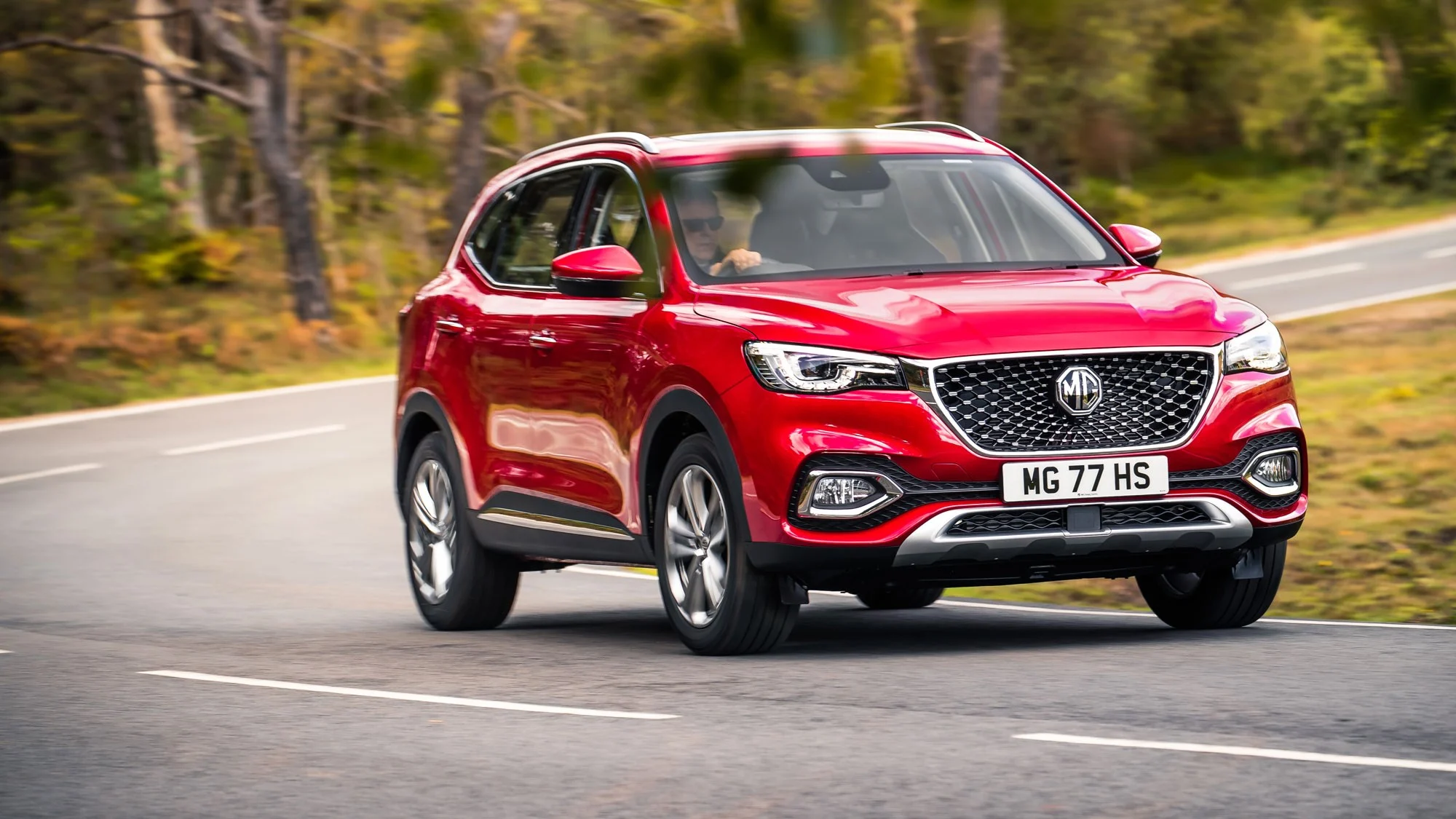 Check out our quality touch-up paint for MG, designed with the utmost attention to detail. Chipex MG touch-up paint allows for a straightforward and easy application process, helping you achieve neat and tidy results quickly.

At Chipex, we're well aware of the frustration that comes with finding a scratch or chip on your prized MG, as well as the ensuing repair expenses. That's exactly why we've developed our reliable paint repair solutions, saving you precious time, eliminating unnecessary stress, and helping you avoid excessive costs.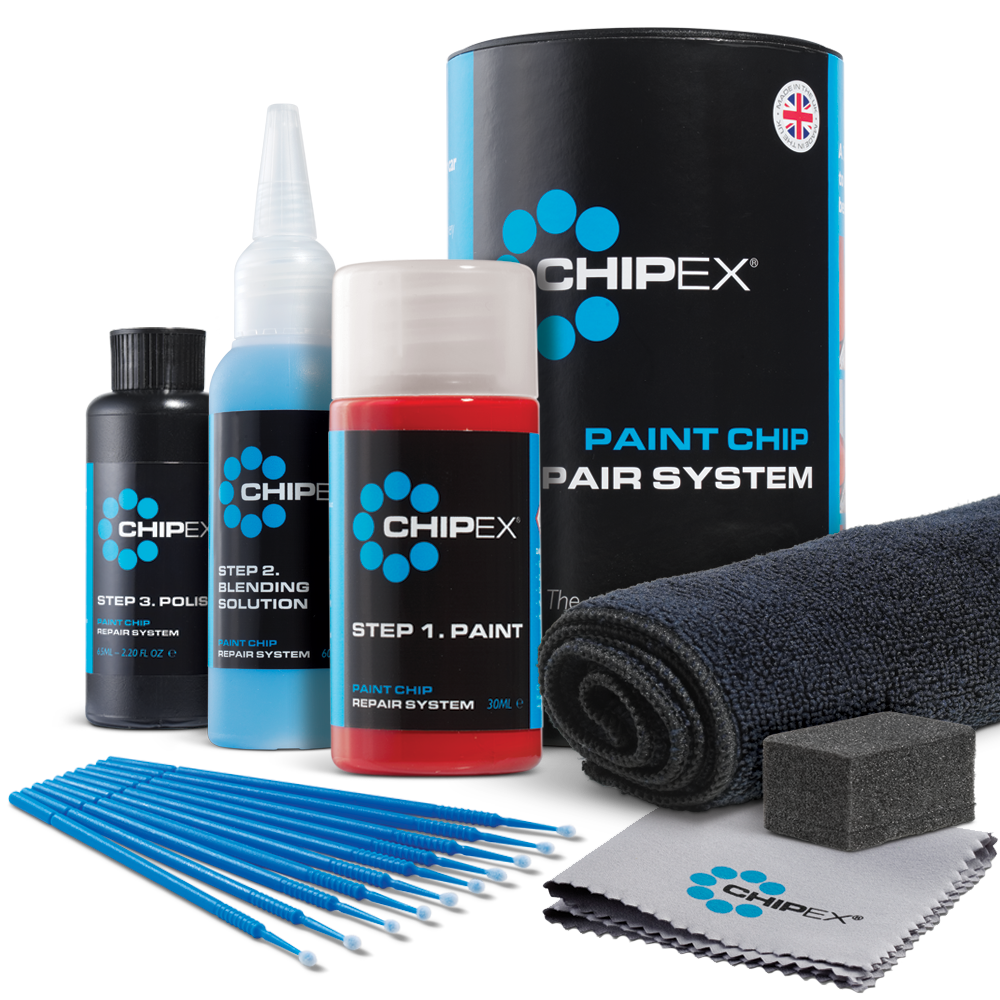 How It Works
Identifying the right touch-up paint for your MG is now a breeze, all thanks to our handy colour code locator tool.

By entering your vehicle registration details and following a few simple steps, this tool can swiftly find a suitable match for you, helping those unpleasant scratches become a thing of the past.

Once you've chosen and ordered your perfectly matched MG touch-up paint, you'll be pleasantly surprised at how easy the 3-step application process is.

Find Your MG Colour Code with Your Registration
Locate your MG touch up paint colour code quickly and with ease using our modern colour code finder tool. Just input your registration number, and let the tool take care of the rest for you.

It will quickly identify your specific MG touch-up paint colour and guarantee a suitable match, making scratches virtually invisible.

Try it out for yourself by entering your registration number in the yellow box below.

Add Registration To Find Your Colour
this is an error
Where to Find Your MG Colour Code
If you'd rather manually identify your MG touch-up paint colour code, rest assured that it's conveniently located within your car.

Finding your MG touch-up paint colour code is usually an easy task as it's typically located either on the door jamb or under the bonnet.

If you're having trouble locating the code or identifying it, your user manual will provide you with step-by-step instructions on how to find it. Also, feel free to seek help from your dealership for further support.

MG Paint Code Location
Locating your MG colour code is hassle-free with our detailed guide below. Easily identify your car's ideal touch-up paint kit following our simple, step-by-step instructions.
| | |
| --- | --- |
| Model | Position of Colour Label |
| All models | On the door jamb or under the bonnet. |
If you cannot find the MG paint code / colour name on the car, you can call your local dealer with your Vehicle Identification Number (VIN), which you will find on the car or your log book / vehicle registration document, and they will be able to look it up on their internal database.

Alternatively, you can always use our trusted registration lookup tool.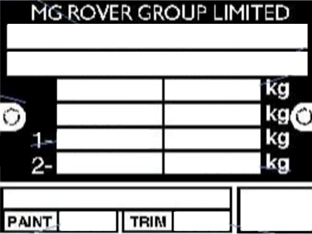 How to Use Chipex Touch Up Paint On Your MG
Navigate the simple 3-step application process of Chipex MG touch up paint, ensuring quick, effective, and affordable results. Just apply the paint to the damaged area, blend it gently, and buff the surface for a clean and refined finish.

Say goodbye to vehicle scratches without the hassle and expense of visiting a garage. With just these easy steps, you can achieve a polished car finish while saving both time and money with Chipex MG touch up paint.

The MG touch-up paint perfectly matches your car's existing paint, offering solid protection against corrosion and rust, ensuring your vehicle maintains its charm and performance for years to come.

FAQs
Here are some common questions about using Chipex touch up paint on your MG:
How do you repair a scratch on an MG?

Discover the effectiveness of Chipex touch-up kits as they seamlessly erase unsightly scratches from your beloved MG, revealing a flawlessly sleek exterior. Rest assured with the precision colour match and unparalleled finish delivered by Chipex, giving your vehicle the neat and tidy look it deserves.

Where is the paint code on an MG?

You can typically find your MG paint code either on the door jamb or under the bonnet.

What's the cost to fix the paint on an MG?

Chipex touch up paint kits offer an economical solution for addressing paint issues on your MG. Providing a precise match with your paint colour, these kits deliver results comparable to professional services without the hefty price tag.

How can I remove micro scratches from my MG?

Effortlessly banish minor scratches on your MG with Chipex touch up paint kits, achieving a flawless finish in just three simple steps.

Is the Chipex system reliable?

Yes! Chipex products, such as touch up paint kits, provide a practical DIY solution with a finish that rivals professional quality.