Alpine Touch Up Paint
Touch Up Paint for All Alpine Colour Codes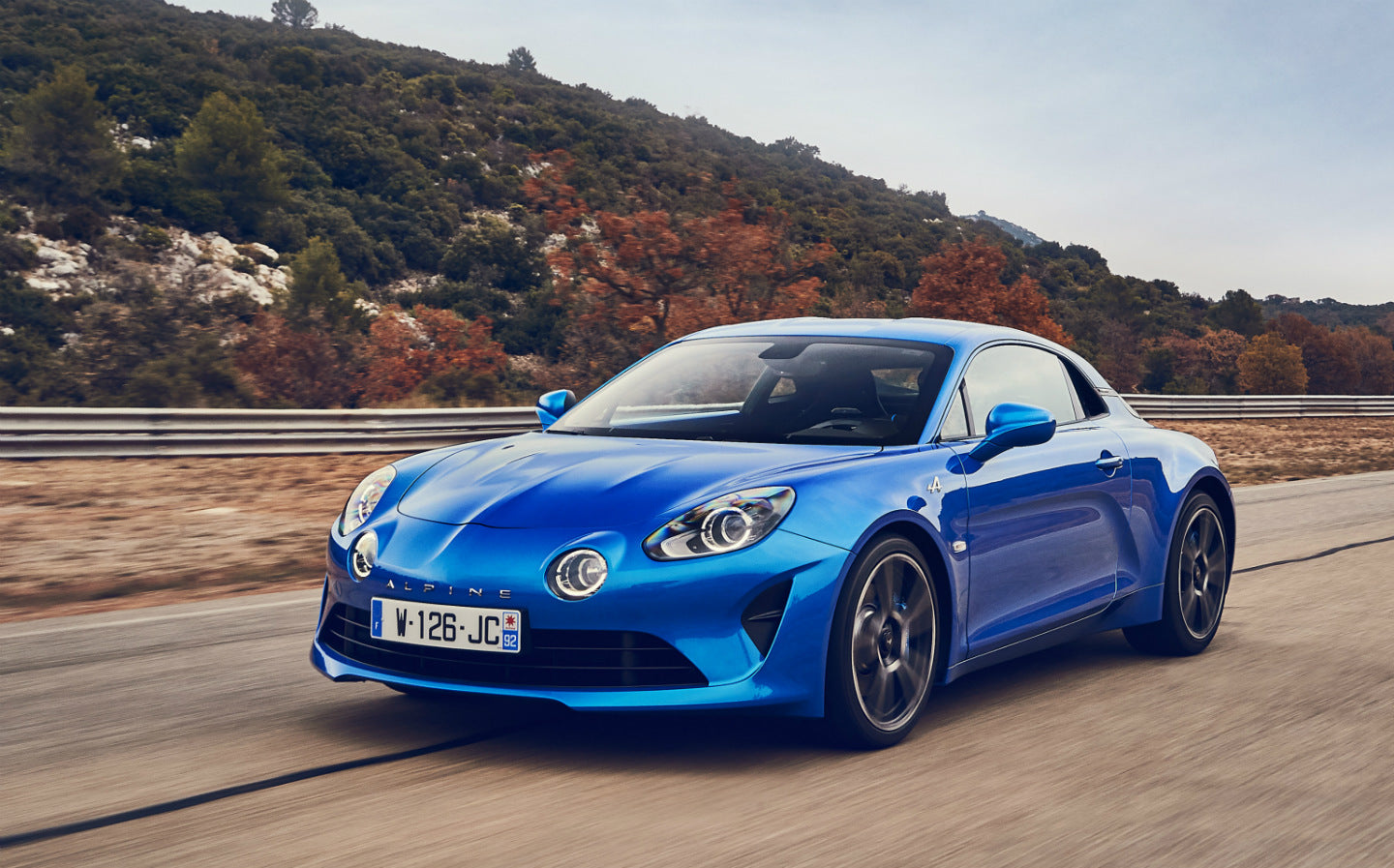 Introducing Chipex Alpine touch up paint, a simple three-step process to restore your car's beauty: paint, blend, and polish. 
Our user-friendly solution allows every car owner to easily carry out repairs, regardless of your car's colour.  Packaged precisely and delivered promptly, Chipex is the ultimate answer for chip repair. 
Our all-inclusive kit comes with necessary accessories and easy-to-follow instructions. But that's not all – we take it a step further by offering a colour match guarantee.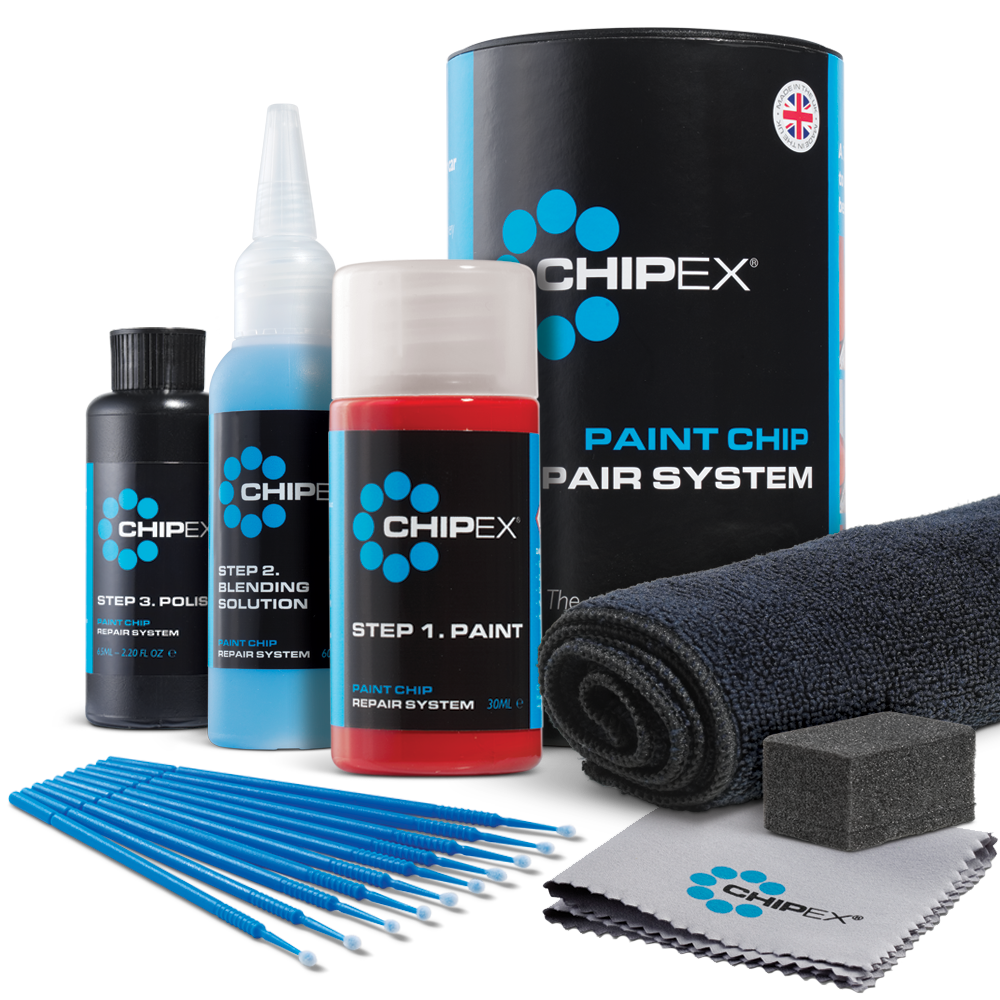 How It Works
Experience the ultimate restoration for your Alpine with Chipex touch-up paint. Effortlessly kickstart the process by entering your vehicle's registration into our user-friendly colour code finder tool located below. 
Our intelligent system swiftly decodes the precise colour code for your Alpine, making selecting the perfect touch-up paint kit a breeze.
Alternatively, you can find the location of your Alpine's Colour code within the vehicle with our expert guidance. We are here to assist you every step of the way, ensuring you confidently order the ideal touch-up paint kit to bring back the pristine beauty of your Alpine.
Find Your Alpine Colour Code with Your Registration
Discover the effortless way of identifying your Alpine paint code with our cutting-edge colour code finder tool. 
By entering your registration details, our advanced system swiftly pinpoints the precise colour code that perfectly matches your Alpine vehicle. 
Chipex guarantees accuracy, providing you with a tailor-made touch-up paint kit exclusively crafted for your car. Access the Alpine colour code finder conveniently in the yellow box below.
Add Registration To Find Your Colour
this is an error
Where to Find Your Alpine Colour Code
Similar to other car manufacturers, Alpine's paint codes can be found within the vehicle. However, depending on the specific Alpine model you own, the exact location of the paint code may differ, so it's essential to inspect this area to find the information plate thoroughly.
Alternatively, you can refer to your owner's manual for guidance or contact your local Alpine dealership to obtain the paint code. No matter which method you choose, our commitment is to assist you in finding the necessary code to order the most suitable touch-up paint kit for your Alpine.
Alpine Paint Code Location
If you find the search for your Alpine's paint code overwhelming, worry not! We've got you covered. 
Our all-inclusive guide, accompanied by images, will help you find what you want. With our assistance, you'll swiftly discover the paint code to proceed confidently with your touch-up paint kit order.
| | |
| --- | --- |
| Model | Position of Colour Label |
| All models | Inside the engine compartment (under the bonnet) |
If you cannot find the Alpine paint code / colour name on the car, you can call your local dealer with your Vehicle Identification Number (VIN), which you will find on the car or your log book / vehicle registration document, and they will be able to look it up on their internal database.
How to Use Chipex Touch Up Paint On Your Alpine
Experience the effortless deployment of our touch up paint kits on your Alpine. With clear and concise step-by-step directions, achieving extraordinary results right in your own driveway has never been easier. 
Our touch up paint is expertly engineered for effortless application, guaranteeing long-lasting protection against rust and corrosion.
The process is as simple as 1-2-3: apply the paint, blend it in, and polish. 
Prepare to be amazed by the seamless integration of our touch up paint with your Alpine's original paintwork, restoring its pristine appearance to perfection.
FAQs
Here are some popular queries about using Chipex touch up paint on your Alpine:
How do you repair a scratch on an Alpine?

Discover the transformative power of Chipex touch up kits, making unsightly scratches on your beloved Alpine a thing of the past while revelling in a flawless finish. Experience the confidence that comes with a flawless colour match and an unparalleled result for your cherished vehicle.

Where is the paint code on an Alpine?

You can locate your Alpine paint code: CALL DEALER 

What's the cost to fix the paint on an Alpine?

You can easily tackle paint problems on your Alpine without breaking the bank, thanks to Chipex touch up paint kits. 

These high-quality products guarantee an impeccable match with your car's paint colour, providing results comparable to those of professional services.

How can I remove micro scratches from my Alpine?

Erase minor blemishes from your Alpine effortlessly with Chipex touch-up paint kits. Unlock impeccable results in 3 simple steps.

Is the Chipex system reliable?

Indeed, Chipex offers a range of products, including touch-up paint kits, presenting a do-it-yourself solution that yields a finish akin to that of a professional job.