Hummer Touch Up Paint
Touch Up Paint for All Hummer Colour Codes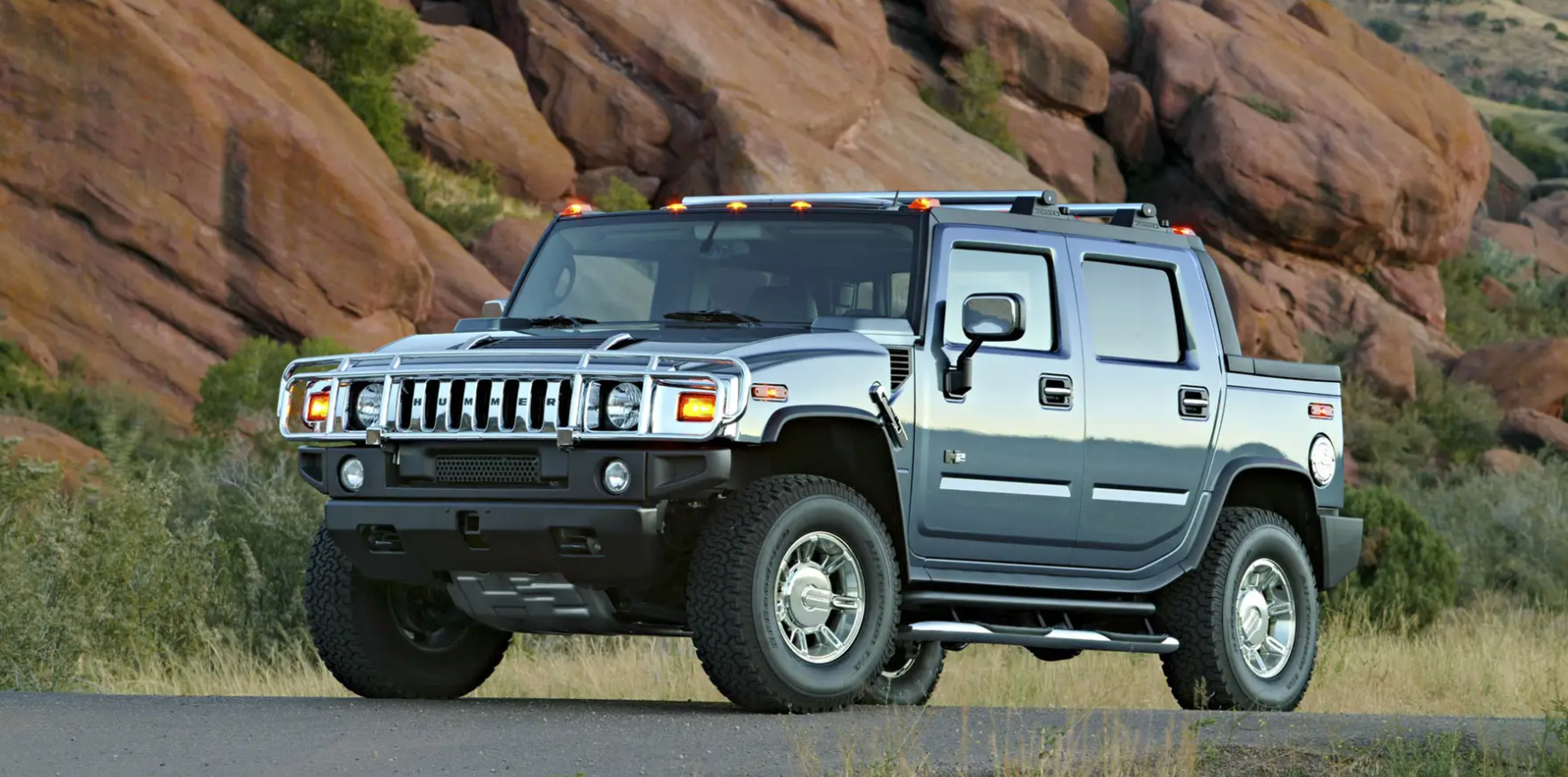 At Chipex, we empathise with the frustration caused by those unattractive scratches and chips on your beloved Hummer. Our main objective is to provide the ideal solution for this issue by offering precision match touch up paint, exclusively designed for all Hummer colour codes.

Our touch up paint is meticulously formulated to match your car's shade flawlessly, ensuring a seamless finish that perfectly blends with your car's paintwork.

As a leading supplier of touch up paint in the industry, we take great pride in our products. With our comprehensive range of Hummer touch up paint kits, you can achieve professional-looking results right from the comfort of your home.

Whether you're dealing with minor damages or undertaking more extensive repairs, you can trust Chipex to have your back, providing you with the optimal solution to restore your car's beauty.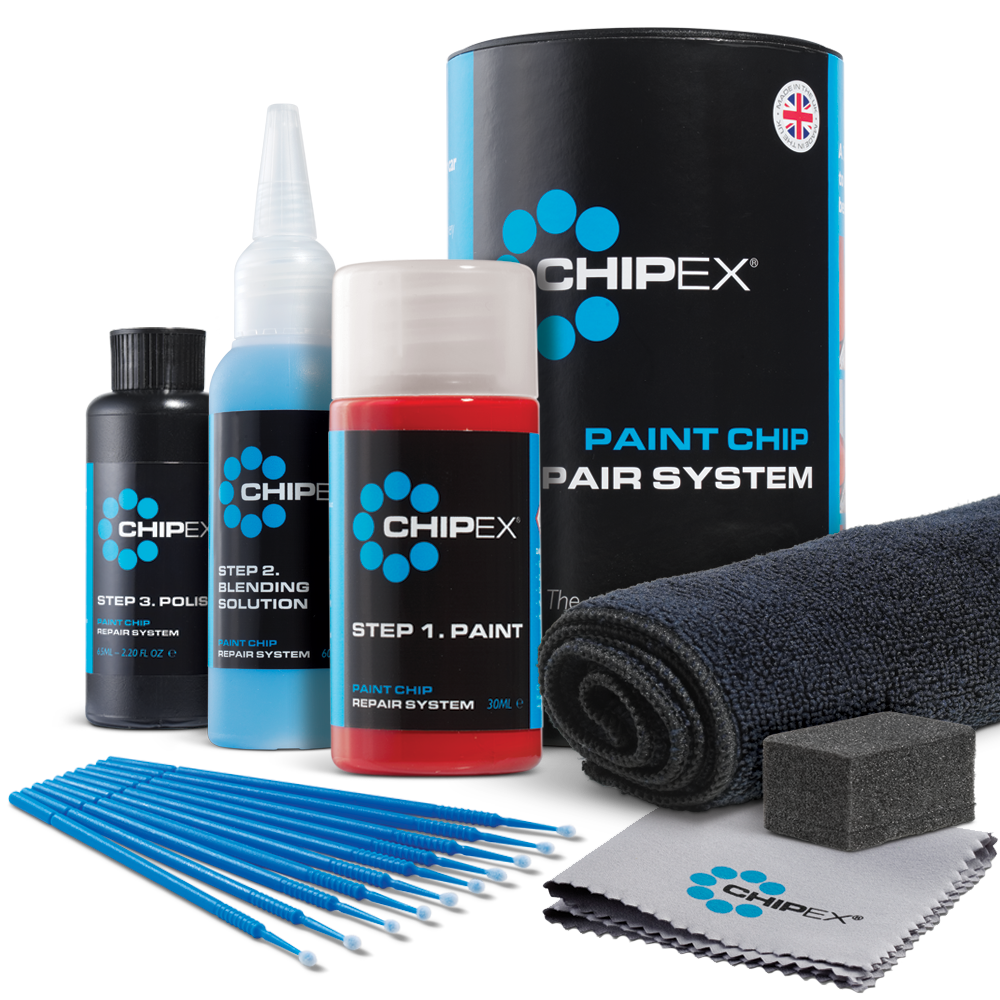 How It Works
Achieve precise repairs for your Hummer effortlessly using Chipex touch-up paint. Our straightforward process lets you input your vehicle's registration into the user-friendly colour code finder tool below. Our intelligent system swiftly decodes the exact colour code for your Hummer, making it easy to select the perfect touch-up paint kit.

Alternatively, if you prefer locating the colour code within your vehicle, our comprehensive guide below provides all the necessary information. This ensures you can confidently order the ideal touch-up paint kit, guaranteeing a flawless restoration for your beloved car.

Find Your Hummer Colour Code with Your Registration
Discover the effortless way to find your Hummer paint code with our cutting-edge colour code finder tool. Simply input your registration details, and our advanced system will instantly identify the precise colour code that perfectly matches your Hummer vehicle.

With Chipex, you can trust in achieving absolute precision, thanks to our custom-made touch-up paint kit specifically tailored for your car. Use the Hummer colour code finder below and see how fast it is.

Add Registration To Find Your Colour
this is an error
Where to Find Your Hummer Colour Code
Similar to other car manufacturers, Hummer stores its paint codes within the vehicle. However, the precise location of the paint code may differ depending on the specific model of your car. We have prepared a detailed guide below to help you easily find your paint code and identify its appearance.

If you cannot find the Hummer paint code / colour name on the car, you can call your local dealer with your Vehicle Identification Number (VIN), which you will find on the car or your log book / vehicle registration document, and they will be able to look it up on their internal database.

Hummer Paint Code Location
Finding the paint code for your Hummer might seem challenging. We're here to assist you every step of the way. Our comprehensive guide, complemented by helpful images, will effortlessly lead you to discover the paint code.

Rest assured that with our support, you can confidently order your touch-up paint kit, knowing you have the correct code.

| | |
| --- | --- |
| Model | Position of Colour Label |
| All models | Inside the glove compartment |
As shown in the image, the paint name is usually located at the bottom of the sticker, starting with the letter 'U' followed by four numbers.


How to Use Chipex Touch Up Paint On Your Hummer
Experience the effortless deployment of our touch up paint kits on your beloved Hummer– a simple and seamless process that guarantees extraordinary results right in the comfort of your own driveway. Our clear, step-by-step directions will expertly guide you through the entire application, ensuring a flawless integration of the touch up paint with your Hummer's original paintwork.

Engineered for easy application, our touch up paint promises not only a stunning finish but also long-lasting protection against rust and corrosion. After preparing the area in need, you'll be amazed at how simple the 3-step process is: apply the paint, blend it in, and polish to perfection. Get ready to marvel at the impeccable results as your Hummer's beauty is effortlessly restored.

FAQs
Here are some popular queries about using Chipex touch up paint on your Hummer:
How do you repair a scratch on a Hummer

With Chipex touch up kits, you can eliminate scratches on your Hummer and enjoy an impeccable finish. Chipex assures a perfect colour match and an unrivalled finish for your vehicle.

Where is the paint code on a Hummer?

You can locate your Hummer paint code on all models' stickers inside the glove compartment. Our detailed guide above shows you exactly what this looks like.

What's the cost to fix the paint on Hummer?

Addressing paint issues on your Hummer is affordable with Chipex touch up paint kits. The superior quality of the product ensures a perfect match with your paint colour, delivering a result akin to professional services.

How can I remove micro scratches from my Hummer?

Minor scratches on your Hummer can be buffed out using Chipex touch up paint kits. Achieve the best results in just three steps.

Is the Chipex system reliable?

Absolutely! Chipex products, such as touch up paint kits, provide a DIY solution with a finish that mirrors professional quality.